Rajasthan Has A Rich Tradition Of Handicrafts And Arts, Inspired By Its Imperial Heritage. Rajasthan Is A Great Destination For Carpets, Textiles, Leatherwear, Metal Crafts And Pottery, And Above All Gems And Jewellery.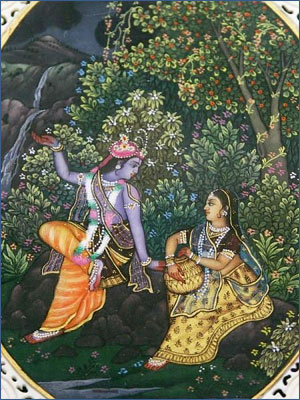 The royal families of Rajasthan with their taste for good living have always patronized arts and crafts. Rajasthan is also known for encouraging the growth of all religions and is home to famous temples and Dargahs. Each Princely state has been known for its unique handicrafts. The handicrafts and arts of Rajasthan incorporate not just royal motifs but also the spiritual ones.
Handicrafts from Rajasthan have earned a name for themselves the world over. The people of Rajasthan have preserved their skills and handed them down through generations. The popular Rajasthani handicrafts include tie-and-dye fabrics, fine block printed textiles, wood and ivory carving, lacquer and filigree work, finely cut precious stones, carpets, furniture, jewellery, paintings and pottery.
Carpets from Rajasthan are in great demand. The carpets of Tonk, Bikaner and Jaipur and the traditional cotton durries of Jaipur and Jodhpur are very popular. Rajasthani paintings are renowned from their unique color schemes and themes. The paintings are made using lively colors and distinct lines. Rajasthani wall paintings deserve special mention. Across the length and breadth of Rajasthan, the walls and ceilings of palaces, havelis and huts are decorated with colorful Rajasthani paintings. A few of the most remarkable paintings can be seen in the havelis (mansions) of the Shekhawati region and the towns of Bundi, Kota and Jaisalmer.
Each region of this rich land has its own distinct color scheme, design and technique when it comes to textiles. Hand-block printed textiles are made in Sanganer and Bagru near Jaipur while the best Bandhej or Bandhani (tie-and-dye textiles) come from Sikar and Jodhpur.
Articles and decorative objects made from locally obtained wood are intricately decorated. Barmer is popular for carved furniture which includes furniture pieces like tables and low stools. Carved wood items like cabinets, screens, chairs, tables, almirahs and wood figurines in the shape of animals are very popular gift items. Craftsmen of Rajasthan make beautiful figures of deities on rosewood and sandalwood.